By Laura Deni, Broadway To Vegas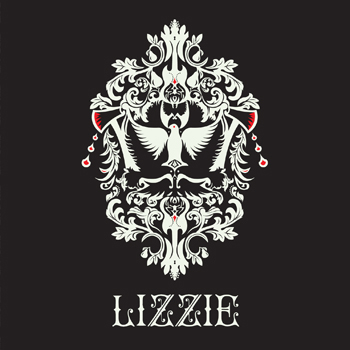 Frequently, productions which are re-imagined leave much to be desired. Likewise, many of the fringe and musical festival productions aren't worth the paper they're written on. Lizzie created by Steven Cheslik-DeMeyer, Tim Maner and Alan Stevens Hewitt is a keeper.
In development for several years, formerly known as Lizzie Borden, now known as LIZZIE, this effort was conceived as a stand-alone rock album that has been expanded into a theatrical event.
This House of Borden has nothing to do with the blandness of milk.
The awesome theatrical concept studio double album, (of which a rock opera is a subset) has been released by Broadway Records.
Dark, rock and sensational. Compositions, arrangements, and passionate performances by musicians and singers are mind blowing. Transcends generations, the beat grabs you, the arrangements are hypnotic, the choice of musical instruments is inspired and those singers are — well — rock stars.
The CD is explained as: "A double-disc set packed with murder, incest, love, betrayal, sexual manipulation, evidence tampering, bribery, and balls-to-the-wall rock and roll, LIZZIE is a female-fronted rock concept album which tells the bloody legend of America's first and favorite axe-wielding double-murderess and Victorian hometown girl, Lizzie Borden. The creators of LIZZIE re-imagine her story as a transformation from downtrodden spinster to rock and roll legend, in the process creating a genuine American myth.
"This rock musical takes you back to 1892 in Fall River, Massachusetts, when a young Lizzie Borden was accused of brutally killing her father and stepmother. While staying true to the well-known jump rope rhyme, "Lizzie Borden took an axe…" this musical dives deeper with a full rock band, explaining her older sister's similar motives, exposing Lizzie's unexpected relationship with her neighbor, and providing a cheeky punked-out maid who takes care of the two young girls in place of their seemingly careless parents. Gathering inspiration from the likes of Kiss, Alice Cooper, The Runaways and Led Zeppelin, Lizzie the Musical uses hard rock instrumentals and strong ballad lyrics to tell the story of Lizzie's double murders using actual dialogue from the infamous trials."
While most PR releases are permeated with hype, it's seemingly impossible to heap enough praise upon this CD.
The famed Lizzie Borden murder trial was famously memorialized in a popular toe-tapping skipping-rope rhyme:
Lizzie Borden took an axe
And gave her mother forty whacks.
When she saw what she had done
She gave her father forty-one.
The song was laid down on wax and made famous by The Chad Mitchell Trio. Every kid knew the song and drove adults crazy by skipping rope, or simply skipping down the sidewalk singing it.
This version of the Lizzie take is dark, rock and sensational. Compositions, arrangements, and passionate performances by musicians and singers are mind blowing. Transcends generations, the beat grabs you, the arrangements are hypnotic, the choice of musical instruments is inspired and those singers are — well — rock stars.
With orchestrations by Alan Stevens Hewitt, it's a hard rock score that covers all shades of the dark pallet — from chilling, soaring and ferocious to quiet, melodic and humorous. Carrie Manolakos, Storm Large, Carrie Cimma and Ryah Nixon have the chops to deliver. Young with well trained voices, boy, do those gals know how to sing!
Too many cast albums, unfortunately, leave a listener bewildered. Having seen a performance becomes mandatory for comprehending and enjoying a cast recording. Not in this case. The spoken intro and spoken word sections in this remarkable rock opera are coherent, permitting the listener to understand and, thus, totally enjoy this two-disc CD without having seen the show.
Listening to the CDs does creates a desire to see the production. Fortunately, there are places where that is possible. Through October 20, LIZZIE — with Manolakos and Cimma reprising their roles — can be experienced at The Hobby Center in Houston, as A Theatre Under The Stars (TUTS) presentation. In explaining itself, (TUTS) coincidently explains this CD.
"Edgy, captivating, rockin' and occasionally a bit risqué, Theatre Under The Stars (TUTS) is taking what you think you know about musical theatre and turning it upside down and underground. Delivering new musicals to a new generation . . . a series of contemporary shows that meet the desires of a modern audience. Simply put, these are not your grandmother's musicals."
LIZZIE is not your grandmother's musical, but grandma will love it. So will her children and grandchildren.
Starring as the infamous Borden sisters are Carrie Manolakos as Lizzie and Storm Large as Emma.
Manolakos, from upstate New York, portrayed Sophia Sheridan in Mamma Mia! (2008) and Elphaba, the Green Witch, in the second national tour of Wicked.
Storm Large (born Susan Storm Large) a finalist on the CBS reality show Rock Star: Supernova, tours with Pink Martini and with her own band, the Storm Large Band. Last year she published a memoir titled Crazy Enough, is an expansion on her cabaret show produced by Portland Center Stage. The book, published by Free Press, is an account of her growing up with a mother with psychological issues, her stint as a competitive rower, and her eventual successes. She makes no secret of being bisexual, though she dislikes the term and instead calls herself "sexually omnivorous."
Playing Alice the neighbor and love interest is Ryah Nixon, a graduate of Carnegie Mellon University. She joined the first national tour of 9 to 5: the musical replacing Diana Degarmo as the lead in the final leg of the tour, closing the national tour as Doralee Rhodes on July 31, 2011.
Carrie Cimma, an NYU graduate, has been part of several national tours. She's starred as Mrs. Lovett, the murderous meat-pie maker (and also played tuba and percussion) in Sweeney Todd. Cimma has commented that she "like(s) to find the heart in my villains."
In LIZZIE she has the role of Bridget the house maid, a part described as "mean and spiteful, with the character of a junkyard dog."
LIZZIE does have heart. The abused child who finally had as much as she could take and retaliated. As the story and music progress, you tend to root for her.
Mysterious and sinister, the prologue is reminiscence of London Bridge is Falling Down, followed by the easily understood, extremely articulate spoken word explanation of the story.
With an off-to-war beat, the CD begins with the authoritative The House of Borden. What immediately stands out is, again, the ability to understand each and every single word. The same quality as listening to one of the famed 'spoken word' recordings.
This is Not Love is Lizzie at her softness, dazed, bewildered — and pleading. Describing the horrors of being abused, abuse that is covered up or ignored by others:
"You touch with selfish hands
This is not love
You speak in cold demands
This is not love
Whatever you take, it isn't giving
When I have no choice
What kind of life am I living
If I, I have no voice
I don't know what it is, but . . .
Sometimes you say the words
But this is not love
Afterthought apologies
Are not enough"
Powerful musical numbers describing why Lizzie is driven to the limit. I Gotta Get Out of Here is Lizzie desperate to escape from her abusive family. At first her pleas are soft, plaintive, yet desperate.
"I gotta get out of here
I gotta I gotta I gotta."
The entire score brilliantly brings to musical life a horrific situation; the murderous results are because of child abuse. There is tenderness and longing, shifting to anger over the change of a will in The Soul of the White Bird.
LIZZIE is building, dramatic, intense — both in storytelling and rock music.
There are no hummable tunes, nor a stand out number such as Pinball Wizard from Tommy, which also had a dark. family centered storyline. However, I'd elevate LIZZIE to that potential.
The dynamic band members who create the musical's dark underbelly include; Matt Webb/Piano & Keys (Resident Music Director for Great Lakes Theater/Idaho Shakespeare Festival), Alec Berlin/Guitar 1 (Green Day's American Idiot on Broadway), Ryan Mackstaller/Guitar 2 (Little Worlds, Easy Tells), Ward Williams/Cello (Jump, Little Children, Tam Lin, Brandi Carlile), Jeremy Chatzky/Bass (Ronnie Spector, Bruce Springsteen) and Matt Zebroski/Drums & Percussion (Alex Skolnick Trio).
Not only is every word easily understood, the sound balancing is perfection thanks to Tim Maner and Jason Binnick.
The spoken word segments, frequently backed by the beat of a drum, are co-produced by Steven Cheslik-de-Meyer and Tim Maner. That's important because — to hammer it home — the spoken words on this CD are just as important as the singing.
Children's voices on the CD are Reed Dillon, JoJo McCabe, Violet McCabe.
The Jury is composed of: Alec Berlin, Jeremy Chatzky, Steven Cheslik-deMeyer, Van Dean, Alan Stevens Hewitt, Ryan Mackstaller, Tim Maner, Matt Webb. Ward Williams, Matt Zebroski.
The album was engineered by Anthony "Rocky" Gallo (John Legend, Norah Jones, Cat Power, Mos Def, Carly Simon, Jon Bon Jovi, among many others) and mastered by Dave McNair who recently mastered David Bowie's The Next Day. Mixed by Gallo and Alan Stevens Hewitt who also provided the orchestrations. Mixed at Virtus and Vice Studio in Broolyn, Recorded "the winter and spring of 2013" at Virtur & Vice Studio and Spin Recording LIC in Queens.
While that famed children's poem is the last song on the CD, this version is not the rollicking Chat Mitchell delivery; rather one step faster than a funeral dirge. Lines of the famous ditty "Lizzie Borden took an axe, gave her mother forty whacks. When she saw what she had done, gave her father forty-one" — are prominently displayed on the fold out folder of the dramatic eye catching, almost gothic inspired booklet, which also contains the lyrics to each song.
LIZZIE has a certain magnetic charisma, which sucks in the listener and then holds them in a spellbinding trance. While this would make the perfect recording to play at a Halloween party, enjoy it any time of the year — with perhaps the exception of Mother's or Father's Day.
The album is a killer — no pun intended.
Following the Houston gig, Lizzie transfers to Philadelphia where it will be produced by the 11TH Hour Theatre Company as part of their Next Step Concert Series from November 23-25. The CD should be on everyone's play list.